Have you ever thought about investing in real estate as a "money making machine" for you? Do you want to know the secrets of Penang Property? Have you ever thought about doubling your existing property? Ever think of investing in real estate but don't know how to start?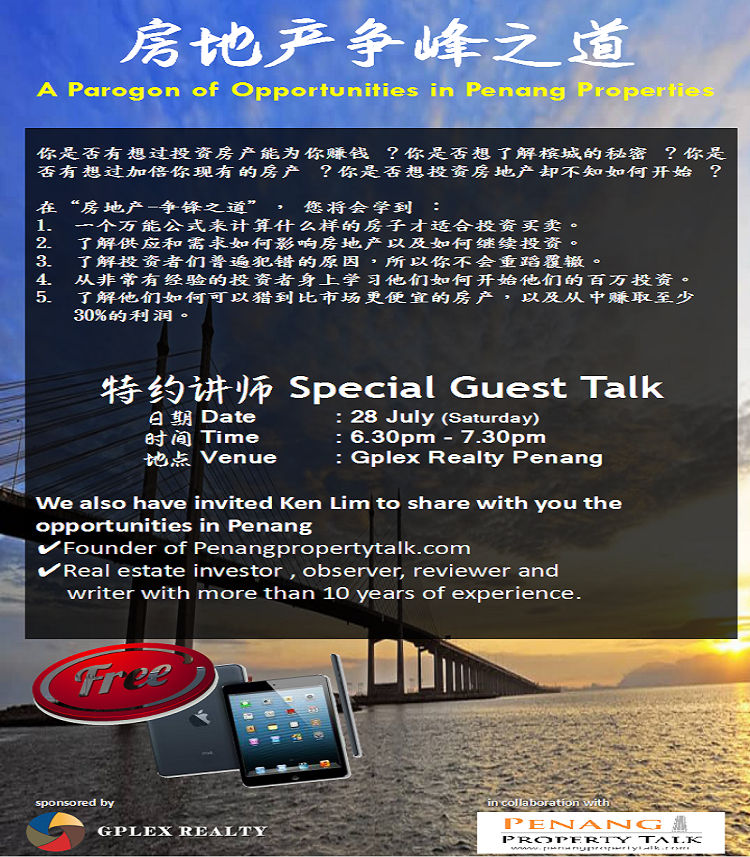 Join Gplex this 28 July at Eastin Hotel (6pm – 9pm) and you will learn:
1. A versatile formula to calculate what kind of property is suitable for investment.
2. Understand how supply and demand affect real estate and how to continue investing.
3. Understand why investors are generally guilty, so you won't repeat the same mistakes.
4. Learn from very experienced investors how they started their million investments. Learn how they hunt properties that are cheaper than the market and earn at least 30% profits.
[Sponsored Ad]